Dan, thank you so much for your help, Verichek has worked with us on every learning curve we've crossed since we purchased this machine and we appreciate it a great deal. It's nice to know when you purchase an expensive piece of equipment that someone stands behind the technical and mechanical part of it.
David
QC Manager, TN
In early 2013, my company made the decision to decommission our existing OEM spectrometer and replace it with a model better suited to the needs of an understaffed metallurgical laboratory. After reviewing literature on the products of several companies, Verichek was chosen for further investigation as the design of the Foundry-Master Xpert desktop spectrometer would allow us to test a wide variety of sample shapes without extensive sample preparation. Since our initial contact, I have been impressed with Verichek's attentiveness. In particular, Verichek setup a webcam demonstration in which our laboratory technicians were able to verify the accuracy and repeatability of measurements, and our Engineering Department was able to view the instrument and quickly grant approval for installation. One afternoon of extraordinary service by Verichek saved my company countless emails, meetings, and probably day long trip to see the FMX spectrometer in service at a host site.
The process of installing the FMX spectrometer required three days, and this time was predominately focused on training our laboratory staff. Johan Schoneveld, our installer, was professional, friendly and knowledgeable. Of great importance is that Johan left us with a fully functional spectrometer and laboratory technicians who were adept in using the new instrument and confident in their knowledge of how to maintain the instrument. Our FMX spectrometer has now been in service for six months. In that time, the instrument has performed above expectations in terms of reliability and speed of use. The FMX saved us in costs for spectrometer consumables, it has allowed us to save on sample preparation costs, and it has saved us valuable laboratory time. Verichek's Foundry-Master Xpert has proven itself to be an excellent purchase.
John
Metallurgist, IN
I would like to thank you for all the assistance you have provided us during our acquisition and follow up training and maintenance for our Verichek spectrometer.  Your understanding of the machine and our process were critical factors in my decision to recommend the purchase of your machine.
Dale
Quality Engineer, MN
Verichek and employees, just wanted to let all of you know that we appreciate your service and expertise. I recently sent two of my employees to your lab training 2012 for our Foundry Master Xpert, their feedback to me was excellent; 'Informative, courteous, with some one on one training'. Verichek has always seemed to go out of there way to ensure our equipment is reliable, accurate and up to the quality standards we expect. Once again thank you.
Larry
Plant Manager, OH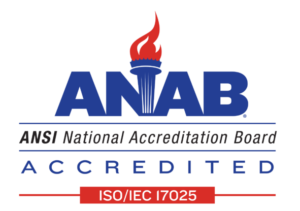 Training Request