PMI Material Testing 
​
One type of metal analysis does not fit all; that's why Verichek tailors PMI testing to fit customer requirements across the United States and Canada. Whether you need 1 piece analyzed or 20,000 pieces segregated, Verichek's experienced technicians and laborers make the process straightforward and time efficient.
Verichek is ISO 17025 accredited for OES PMI Testing & Calibration. Contact us for a copy of our certification. 
We test to:
Segregate or sort a mix
For regulatory compliance
3rd party verification
We use the following Types of PMI Equipment:
Depending on the project, we use various pieces of equipment to perform PMI testing.
Handheld XRF or HHXRF
HHXRF is the fastest and easiest way to get grade identification information in the field. HHXRF operators need minimal training to operate the equipment properly or very little surface preparation to get results.
HHXRF produces qualitative and quantitative results but it cannot provide the operator with Carbon results or other light elements. When testing Low Alloy Steel it can tell the operator the material tested is a 41xx series alloy or 316, but without being able to analyze light elements such as Carbon, Nitrogen, Boron etc. it can't provide the operator with the entire analytical chemistry.
Mobile OES
Mobile OES a quantitative process when operated in Spark Mode. The instrument emits an electrical charge which excites the metal's surface into a plasma, causing light to be emitted and analyzed based on a percentage of the material's chemistry.
Mobile OES is the only tool for conducting Carbon Equivalent (CE) analysis, full product chemistry documentation for API RP 578 or API RP 939C.
And we use the following testing techniques:
Laboratory or Mobile Spark analysis for light elements such as C, S, P, B along with other elements
Mobile Arc sorting
Handheld XRF alloy grade identification
Visual spark testing
Testing Location Options
All of our metal analysis testing services are customized to your needs. Depending on the number of pieces and the size and weight, you might be able to send the metal that needs PMI Testing to our in-house metal testing lab or require us to perform on-site testing visit.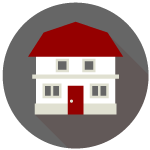 In-House PMI Testing
Our
In-House PMI Testing Service
 is perfect for customers that need a few samples tested. We routinely test samples for customers with as few as 1 sample to over 100 pieces depending on size and weight. Our in-house metal analysis lab provides quick turnaround time and accurate results to fit customer requirements.

In-House PMI Advantages
Our In-House PMI Testing has some advantages over On-Site PMI Testing Services:
Cost effective – quick turnaround time
We have a controlled lab setting
Access to a vast library of control/verification standards
We have all the tools for whatever the job requires at our fingertips
We have access to a greater supply of resources (Argon, Batteries, Adapters, Etc)
ON-SITE PMI TESTING
On-Site PMI Testing
is for customers with greater than 100 pieces which need to be tested, the size and weight of the pieces are cost prohibitive to ship or the parts are installed and cannot be removed. Our On-site PMI analysis is a cost-effective solution for you when In-House PMI Testing proves to be prohibitive.
Once a Purchase Order (PO) is received, Verichek dispatches a technician along with the necessary equipment to perform the testing.
Metal Analysis Testing Interest