Metal Analysis Testing Services
Verichek understands that your business might require different types of metal testing analysis. That is why we offer two different metal testing options for you: PMI (Positive Metal Identification) and Hardness Testing. Also, we recently became ANAB Accredited for Coating Thickness and Retained Austenite Analysis to expand our service offerings.
We provide these services on-site or in-house in our own metal testing lab.
Verichek is ISO 17025 accredited for OES PMI Testing and will tailor PMI testing to fit your requirement across United States and Canada.
Verichek is now ISO accredited for Hardness Testing. Using the Proceq Equoptip 550 to perform Leeb Testing to determine tensile and/or yield strength.
ISO accredited for Retained Austenite Testing, Verichek uses the GNR AreX-D Retained Austenite Analyzer.
Verichek's ISO accredited Coatings Thickness Testing is done using the Hitachi X-Met8000.
Testing Location Options
Depending on the number of pieces and the size and weight, you might be able to send the metal that needs testing to our in-house metal testing lab or require us to perform on-site testing visit.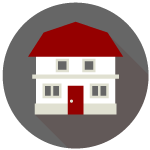 In-house Testing
Our In-House Testing Services are perfect for customers that need a few samples tested. We routinely test samples for customers with as few as 1 sample to over 100 pieces. Our in-house metal analysis lab provides quick turnaround time and accurate results to fit customer requirements.

In-House Metal Analysis Testing Advantages
Our In-House Metal Analysis Testing Lab has some advantages over our On-Site Metal Testing Services:
Cost (More people less time) No Travel costs
We have a controlled lab setting
Access to a vast library of control / verification standards
We have all the tools for whatever the job requires at our fingertips
We have access to a greater supply of resources (Argon, Batteries, Adapters, Etc)
On-Site Testing
Our On-Site Testing Services are for customers with greater than 100 pieces which need tested, the size and weight of the pieces are cost prohibitive to ship or the parts are installed and cannot be removed. Our On-site PMI analysis is a cost-effective solution for you when in-house testing proves to be prohibitive.
On-Site Metal Analysis Testing Advantages
Our On-Site Metal Analysis Testing Services has some advantages over In-House Metal Testing:
No Shipping Costs
Speed – once the testing is completed, production can resume, no downtime while waiting for material to ship back to your location
No downtime while waiting for material to ship back to your location
Analysis provided on-site instantly
The testing is completed where you want to ensure all the results are to your liking
Within 24 hour response time. Verichek can react quickly and provide expedited service requests with our Technicians located throughout the US
Recent Blog Posts
Metal Analysis Testing Interest