If you have a question and you don't see it here, please call us at 412-854-1800 or
fill the form below
we will provide you with the answer!
Do I need special training to use a spectrometer?
Operator training is advised, and we provide on-site and in-house training.
How often should periodic maintenance be performed?
We recommend a regular PM/Calibration service schedule. These are usually at 6 month or 1 year intervals.
How often does my spectrometer need to be calibrated or standardized?
The standardization interval depends on many factors, and should be performed when necessary. A daily verification on certified standards is necessary to determine if a spectrometer needs standardized. Additionally, the standardization process should be performed routinely at least once a month.
What precautions and preparations do I need to take before moving or shipping my OES spectrometer?
Mobile spectrometers should be moved with care. Stationary spectrometer units should only be moved by a trained service technician.
Verification and uncertainty: How accurate is my instrument and how can I prove it?
Your spectrometer is verified as part of the PM calibration process. A verification/uncertainty chart is included with this report.
How can I find out if a spectrometer can detect and/or measure a certain element?
Our knowledgeable service staff can provide you with the analytical ranges for Oxford and Spectro spectrometers.
Are your services ISO accredited?
Verichek Technical Services, Inc. is ISO 17025:2005 certified. Certificate provided upon request.
Spectrometer Troubleshooting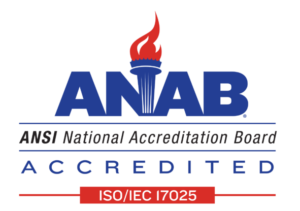 Training Request