Hardness Testing of Metals 
​
Hardness can mean many things to different people in different industries.
In the metals industry, it might mean the materials resistance to permanent deformation.
To a metallurgist, it means resistance to penetration.
To engineers, it could be resistance to wear, abrasion, or scratching.
And to the machinist, it means ease or resistance regarding machining.
Regardless of your industry, Hardness Testing it is most commonly used to determine tensile and/or yield strength.
Verichek is now ISO accredited for Hardness Testing. Contact us for a copy of our certifications.
About Verichek's Hardness Testing & Equipment
We have chosen to use the E-Dynatest Portable Rockwell Hardness Tester to perform Hardness Testing as it enables the inspection of almost any manufactured metal part, polished object or heat-treated surface.
Rockwell Hardness Testing
Verichek uses the e-dynatest portable Rockwell hardness tester to perform Rockwell hardness testing. The e-dynatest allows for testing a wide range of metal without changing the indenter. If you require another major scale such as Brinell, Knoop, Leeb or Vickers the results from the Rockwell testing can be converted.
Testing Location Options
All of our metal analysis testing services are customized to your needs. Depending on the number of pieces you have for Hardness Testing and their size and weight, you might be able to send the metal to our in-house metal testing lab or require us to perform on-site testing visit.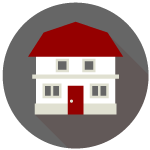 In-house Testing
Our In-House Hardness Testing Services are perfect for customers that need a few samples tested. We routinely test samples for customers with as few as 1 sample to over 100 pieces. Our in-house metal analysis lab provides quick turnaround time and accurate results to fit customer requirements.
On-site Testing
Our On-Site Hardness Testing Services are for customers with greater than 100 pieces which need tested, the size and weight of the pieces are cost prohibitive to ship or the parts are installed and cannot be removed. Our On-site Hardness Testing s is a cost-effective solution for you when in-house testing proves to be prohibitive.
Metal Analysis Testing Interest